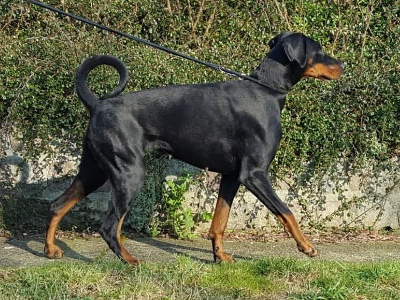 Our breeding goal
The intention of our breeding is to breed healthy, character-firm and family-friendly dogs with very good working dog qualities. We choose only stud dogs, which can show these examinations and are already older.
Our female
Eloda of Trokadero Vero, called Enola
Our female has been tested for HD, DCM, von Willebrand, Dilute and copper storage disease and is Embark/DDP project tested.
Education: BH/VT, ZTP V 1 B
Family tree